La Scuola Solare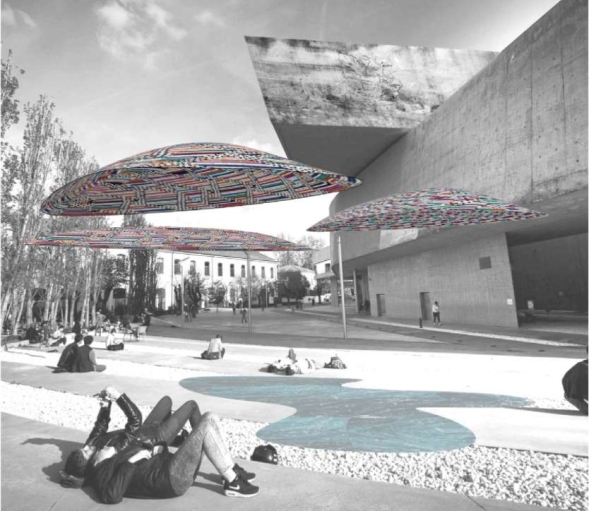 In 2020 the Amenawon Solar School was invited to submit a proposal for MAXXI museum in Rome, Italy.
La Scuola Solare is an environment for energizing events on the piazza, composed of two dynamic elements: 1) Three tilted canopies and portable seating and mats constructed from recycled billboards using traditional African weaving technology. Canopies will channel light, provide shade, rain protection and acoustic possibilities. Seating and mats will allow for workshops, social clusters, and open space for performances, exhibitions and audience. 2) A rain garden to recycle rainwater and cool and frame open space.
Intergenerational and international workshopping are essential to our approach. Canopies will be produced in cooperation with traditional weavers. The rain garden will be designed with permaculture and water sustainability workshops in mind. This architecture would be enhanced by additional workshops facilitated by Amenawon, from water sustainability to traditional craft, dance, and music, drawing on our pool of collaborators and local community members.